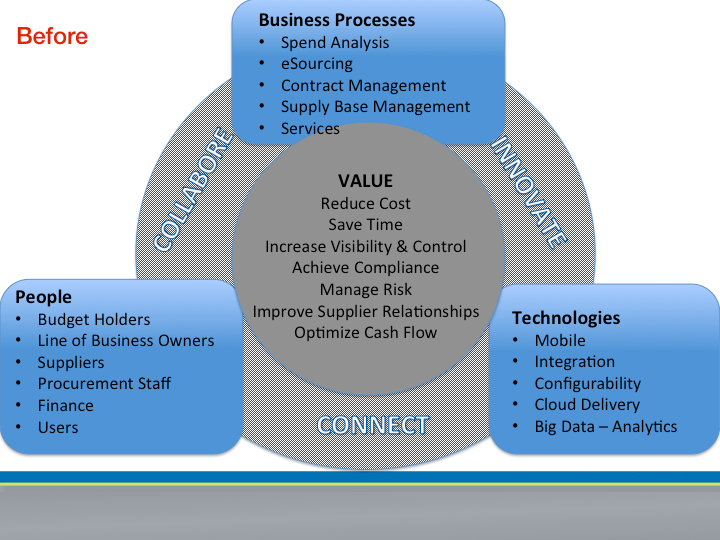 Showing the befor piece. A PowerPoint diagram
After. Option 1. Create all in PowerPoint. Everything is editable for client.
After. Option 2. A simple copy. All created in PowerPoint and editable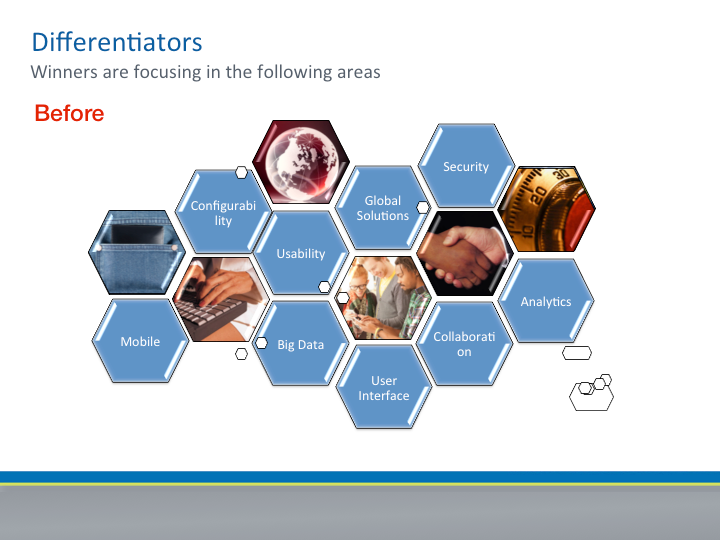 BEFORE: The original PowerPoint diagram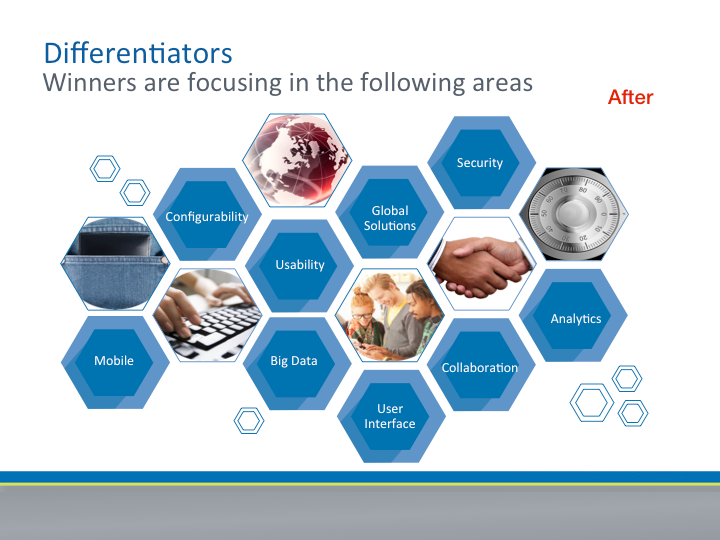 AFTER: Keeping with the same look and feel, but created better graphics, photographs. All editable in PowerPoint.